Sachin Nagendrappa Named the 2022 Global Schizophrenia Awardee
Dr. Sachin Nagendrappa, graduated with an MD is from one of the premier institutes of the country, the National Institute of Mental Health and Neurosciences (NIMHANS), India. After his residencies, he became an Assistant Professor of Psychiatry at St Johns National Academy of Medical Sciences. His research focuses on the clinical and biological aspects of treatment-resistant schizophrenia and postpartum psychosis. He has had numerous collaborations international and national research projects funded by UNICEF, ECP-WPA, and ETH Switzerland. He has been awarded 14 scholarships or awards including the "Young Investigator award" from World federation of Biological Psychiatry, He is the co-founder and General Secretary of the Indian Association of Psychiatry Trainees(IAPT) which aims to address the inequalities in Psychiatry training and research.
Dr. Sachin Nagendrappa  will receive the 2022 Global Schizophrenia Award at the 2022 Congress of the Schizophrenia International Research Society in Florence, Italy on 6-10 April 2022.
A Message from Sachin Nagendrappa, 2022 SIRS Global Schizophrenia Awardee
I am truly delighted and honoured to receive this distinguished "Global Schizophrenia Award". I sincerely thank SIRS for choosing me for this esteemed award. The "Global Schizophrenia Award" will provide me with even more inspiration and motivation for my career. SIRS has always provided the opportunity to learn and share knowledge including opportunities to develop new collaborations and continue to work in the field of treatment-resistant schizophrenia. I will also implement the new knowledge I gained from the eminent members of SIRS into my own clinical and research practice. I look forward to more collaborations with SIRS colleagues in the future and I sincerely thank you again SIRS for choosing me for the award
A Message from Prof. Mary Cannon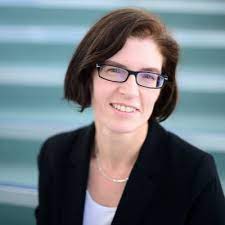 It is my pleasure to recommend Dr. Sachin Nagendrappa for the Global Schizophrenia award. He is an active clinician and involved in the academic committee at NIMHANS which is responsible for running seminars and case conferences which are pivotal for residency training, exams and to keep the residents up to date with recent advances. Dr. Sachin has distinguished himself in the research field and has published papers in international journal such as Schizophrenia Bulletin, Psychiatry Research, Frontiers of Global Woman's Health and Academic Psychiatry. His research interests include postpartum psychosis, women's mental health, clozapine treatment and telepsychiatry. Dr Sachin has presented and published his research and won several international awards but the SIRS award will enable Dr Sachin to attend the 2022 SIRS conference and will provide opportunities for networking and professional development. This award will also enhance awareness of SIRS in India and encourage more trainees in Dr Sachin's institution to engage in psychosis research.
A Message from Dame Til Wykes, SIRS President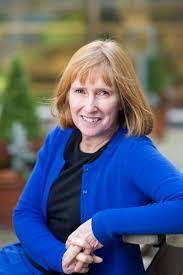 The Global Schizophrenia Award was created to support a SIRS member in a low and middle income country to attend our annual SIRS congress. The intent is to widen diversity and to support a member from an under-represented countries to a state-of-the-art meeting. By doing so we hope to enable the awardee to establish collaborations with other SIRS members. Dr Sachin is a very worthy winner of this award. He has wide connections within India with the founding of his support network from Psychiatric trainees. Presenting his research to SIRS members will also not only establish closer connections but also provide opportunities for networking – the kind you can only really do by being together and not online. But Dr Sachin has already made his mark on SIRS by his active membership of and important SIRS Committee - Diversity Task Force. We know that Dr Sachin will continue to be active in supporting our society and our research. Importantly he also supports research in India, a country where services, treatments and community supports differ from other countries making it an important place to discover the impact of these differences on outcomes and recovery. Finally as well as working on women's mental health he is also committed to decreasing stigma by his education of school children and teachers about mental illnesses. He is also busy making educational videos about mental health and writes articles in magazines, and newspapers. He also finds time to have many hobbies – physical activities as well as reading and philately. Well done Dr Sachin – your energy is to be admired and I know we will be seeing more of you.