Matcheri Keshavan Named the 2022 Outstanding Clinical / Community Research Awardee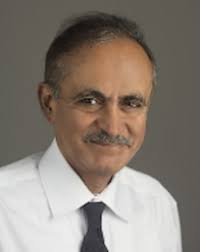 Dr. Keshavan is Stanley Cobb Professor of Psychiatry at the Beth Israel Deaconess Medical Center; Harvard Medical School, a position he assumed in April 2008. He is also Academic Head for the department. Dr. Keshavan received his medical training in Mysore, India (where he graduated at the top of his University), and his psychiatric training in Bangalore (India), Vienna, London, and Detroit. In 1986, Dr. Keshavan joined the faculty at Western Psychiatric Institute and Clinic, Pittsburgh, PA. He was appointed full tenured Professor in 1998. Between 2004 and 2008, he served as Tenured Professor and Associate Chair of the Department of Psychiatry and Behavioral Neurosciences, Wayne State University, Detroit, MI.
Dr. Keshavan is the Editor-in-Chief of the Schizophrenia Research (Elsevier) and serves on the editorial board for journals such as Acta Neuropsychiatrica, and Asian J Psychiatry. In addition, Dr. Keshavan is often invited to speak at national and international conferences. He has several funded grants. His main areas of research include the neurodevelopmental basis of schizophrenia, neuroimaging, and early intervention.
Dr. Matcheri Keshavan will receive the 2022 Outstanding Clinical / Community Research Award at the 2022 Congress of the Schizophrenia International Research Society in Florence, Italy on 6-10 April 2022.
A Message from Matcheri Keshavan, 2022 Outstanding Clinical / Community Research Awardee
SIRS exemplifies everything about our field I aspire for: cutting edge science, outstanding service to the community, exemplary education, and staunch advocacy. Being recognized by this society is therefore an honor and will further energize me in my efforts to serve in this field.
A Message from Lynn DeLisi, M.D.
I am thrilled to see that SIRS has honored Matcheri Keshavan for the Outstanding Clinical and Community Research Award. He has been my close colleague and collaborator for many years, and is the most innovative and outstanding researcher, scholar, and even creative artist, all in one person, that I have ever known. Over the last several years, he has championed community-wide implementation of early intervention for psychotic disorders and for those at risk. He leads the State of Massachusetts funded first episode psychosis technical assistance center (MAPNET) which provides training for front-line community clinicians in evidence-based practice, fidelity monitoring, outcome evaluation and population level improvement of services for coordinated specialty care programs in Massachusetts. Dr. Keshavan also contributes significantly to global community mental health in his country of origin, India. He travels back to India annually to teach and provide ongoing mentorship to aspiring psychiatry clinicians and researchers. I can think of no one better, who truly deserves such a community clinical and research award, than Matcheri Keshavan.
A Message from Dame Til Wykes, SIRS President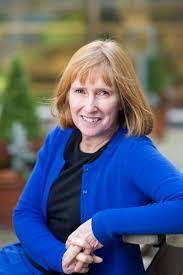 Matcheri Keshavan or "Kesh" as he is known is a thoughtful, committed, and creative scientist who has devoted his time to supporting services and research particularly in early psychosis. He is also a committed scientist with his research in neurobiology of psychosis resulting in over 550 peer-reviewed papers and four books. I say over 550 papers with good reason as by the time this contribution is published the number will certainly have increased. It is not only SIRS that that has provided awards. He began very early with the Gaskell Gold Medal from the Royal College of Psychiatrists in 1985. He is also committed to teaching excellence and has received many awards for this too, including the Nancy Roschke Certificate for Teaching Excellence of the American Psychiatric Association and from psychiatry departments in Pittsburgh, Wayne State University and Harvard. The American Psychiatric Association, Royal College of Physicians, Canada and the Royal College of Psychiatrists in the UK have recognized him with a fellowship.
Finally, the fact that he is a well-rounded person was recognized by NAMI who voted him Pennsylvania Psychiatrist of the Year Award. Kesh has also served SIRS by being on our Board, and in the past has guided our communications and our conference. This is yet another accolade but as you will see by his contribution in accepting our award, he is modest about his own achievements and still aspiring to even more.