David Harewood Named the 2022 President's Awardee
David Harewood MBE is an actor, director, author, and activist. With a career spanning almost 35 years, David has performed on stage with some of the most prestigious theatres and across TV and Film on some of the biggest networks in the world. Credits include Homeland, Blood Diamond, The Night Manager amongst many others. During his work with DC Comics and Warner Bros show Supergirl, David made his directorial debut, adding yet another string to his bow of creativity and talent. He is set to direct his first feature film later this year.
Through his exploration of important and often difficult subjects, David has become a driving force for systematic and cultural change. From his documentary 'David Harewood: Psychosis and Me' highlighting his battle with mental health in his twenties, to the influences and injustices that come from simply being born as a person of colour in documentaries such as Black is the New Black, Could Britain Ever Have a Black Prime Minister and Why Is Covid Killing People of Colour? - in addition to his work with UNICEF to protect children in danger – David is a true change maker in every sense of the word. He has helped raise awareness as well as millions of pounds for so many charities, organizations and individuals across our collective global communities. 
In September 2021, his first book 'Maybe I Don't Belong Here: A Memoir of Race, Identity, Breakdown and Recovery' was be published to critical acclaim alongside his return home to the UK. The book and its crucial messages are already being used as mental health and race toolkits across the country and within the health and education sectors. It has been cited as essential reading for anyone wanting to learn more about mental health and the (often dangerous and devastating) impacts of racism. David has just wrapped playing William Buckley Jr in Best of Enemies at the Young Vic. 
A Message from David Harewood, 2022 President's Awardee
A Message from Dame Til Wykes, SIRS President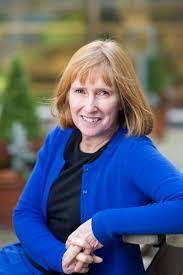 I am pleased to be making my second SIRS President's award to an individual rather than to a charitable foundation. This person has done a great deal to demystify psychosis. He is a British actor - surprising as you may know him for his role as CIA Counterterrorism Director David Estes in Homeland, as Hank Henshaw in Supergirl or depending on your TV watching as Joshua Naismith in Dr Who. But more recently he stepped out of an actor's role and instead of speaking someone else's words he spoke his own, in a television documentary – "Psychosis and Me". This is a man of many parts and we have honoured him because his powerful documentary has affected the stigma of psychosis and emphasised the social as well as the biological precursors of that disorder. The award winner is David Harewood.
In 'Psychosis and Me' David explores his diagnosis and traumatic compulsory admission to a psychiatric hospital at the age of 23. This is a time that he could not remember, but he pieced things together from a detailed investigation of his past. David describes his experience of psychotic symptoms, his confusion at being admitted and his surprise at the information in his medical records. This was a brave attempt to explore his understanding of this period of his life.
David's programme has won awards including the Mind Speaking Out Award in 2019 and now he has this award. The reason for the SIRS award is not because his programme was popular - 1.2 million people watched it live - and it's not because after the broadcast, the charity, Mind saw a doubling of visits to its information pages. This award is given to David himself for this pioneering and sympathetic account of a mental health problem that is often demonised. It has and will encourage people to seek information, guidance, and support because it not only raises awareness, particularly in the black community, but it also reduces stigma in general. I particularly wanted to make this award to David who has continued to work to reduce discrimination. He is an ambassador, a changemaker and someone who helps SIRS research by increasing the chances of people participating. But we shouldn't forget that he also plays other parts, as a successful actor and now a published author of 'Maybe I Don't Belong Here' investigating his experience of being Black and British.