President – Patrick McGorry, FRCP, M.D., Ph.D.

Patrick D. McGorry is Executive Director of Orygen Youth Health, Australia's largest youth mental health organisation, comprising an internationally recognized translational research centre and a clinical service targeting the needs of young people with emerging serious mental illness. He is also Professor of Youth Mental Health at the University of Melbourne, a Founding Director of the National Youth Mental Health Foundation (headspace), and the current President of the Australasian Society for Psychiatry Research (2013-2015).
Professor McGorry is a world-leading researcher in the area of early psychosis and youth mental health. He began his research career in the mid 1980s with a major focus on schizophrenia, which has continued throughout his career, focused on the early stages of illness. His innovative, ground-breaking research has played an integral role in the development of safe, effective treatment strategies that have helped improve the lives of large numbers of young people and their families.
Orygen Youth Health's integrated early psychosis service, known as EPPIC, was founded by Professor McGorry in 1992. Within a year EPPIC had included a specialised clinical research clinic PACE for prodromal or ultra high risk patients, and this early psychosis platform has been hugely influential internationally. EPPIC's evidence-based model has been emulated and evolved in all continents, and early intervention in psychosis has become one of the major growth points in international mental health research and reform. In 1997, Professor McGorry led the establishment, in collaboration with a number of other leading schizophrenia and early psychosis researchers, of the International Early Psychosis Association or IEPA, which has overseen the growth of early intervention research and service reform around the world.
Professor McGorry has also played a major role in mental health reform in Australia as a key adviser to the Victorian and Federal Governments, and as the Chairman of the Foundation Executive Committee of headspace, 2005-2009. Headspace is a stigma-free "one stop shop" offering holistic multidisciplinary primary mental health care to young people aged 12 – 25. By 2016 headspace centres will be operating in 100 Australian communities, and across 50% of the population. He has successfully led the campaign for the establishment of a complementary national early psychosis programme based on the EPPIC model, and is frequently asked to advise on early psychosis and youth mental health policy internationally.
Professor McGorry has published over 500 papers, numerous book chapters, has edited six books, and has an "h" index of 66 (Web of Science August 2013). He has been the recipient of numerous awards, including the 2013 National Alliance for the Mentally Ill (NAMI) Research Award (USA), the University of Melbourne Dublin Prize in 2012, the Melbourne Award for contribution to community in 2009, the Castilla Del Pino Award in recognition of his significant contribution to the field of Psychiatry in Spanish-speaking countries in 2009, the Australian Government Centenary Medal in 2003 and the Founders' Medal of the Australian Society for Psychiatric Research in 2001. He was also the 2010 Australian of the Year, and in June of that year received the award of Officer of the Order of Australia (AO) for services to mental health.
President Elect – Lynn DeLisi, M.D.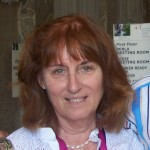 Lynn E. DeLisi, MD, is currently an Attending Psychiatrist in the VA Boston Healthcare System and Professor of Psychiatry at Harvard Medical School.  In addition, she is editor-in-chief and co-founder of the Elsevier journal, Schizophrenia Research.  She was secretary, as well as co-founder, of two professional organizations:  The Schizophrenia International Research Society (SIRS) and the International Society of Psychiatric Genetics (ISPG).  She is also an active fellow of the American College of Neuropsychopharmacology.  Her undergraduate degree is in zoology from the the University of Wisconsin, Madison, Wisconsin.  She obtained her M.D. degree from the Medical College of Pennsylvania and went on from there to do 3 years of general practice work with the migrant Chile farmers of Northern New Mexico.  She completed a residency in psychiatry at Saint Elizabeth's Hospital, Washington DC, and then went on to complete a post-doctoral fellow and then remain as a full time staff research psychiatrist in the NIMH intramural research program, at both St. Elizabeth's Hospital and in Bethesda, Maryland. In 1987, she left NIMH to assume a professorship at the State University of New York at Stony Brook where she set up several research programs on the longitudinal biological outcome of schizophrenia, emphasizing both brain imaging and genetic studies.  During this time, she was the first to conduct a longitudinal controlled MRI study that showed progressive brain change in schizophrenia and was a pioneer in developing an international collaboration for ascertainment of families with multiple members having schizophrenia to be used in molecular genetic studies.  From 2001 through 2008, she was professor at New York University School of Medicine and Associate Director of the brain imaging division at the Nathan Kline Institute for Psychiatric Research where she contributed several studies on anomalies of language processing in people at high risk for schizophrenia.  She moved to her current position in the Boston area in January 2009 where she continues to focus her research on biological markers for high risk for schizophrenia.
Past President – René Kahn, M.D., Ph.D.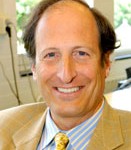 Dr. René Kahn is Professor and Chair of the Department of Psychiatry and Head of the Division of Neuroscience at the University medical Center, Utrecht, the Netherlands. In 1995 he received a Fulbright Scholarship for study at Yale and subsequently did a Fellowship in Biological Psychiatry at the Montefiore Hospital and Albert Einstein College of Medicine in New York. He then moved to the Mount Sinai School of Medicine where he conducted schizophrenia research and became Unit Chief of one of the research units. Dr. Kahn has received many grants for his research into the origins and treatments of schizophrenia. He is currently leading a large European consortium to improve treatment of first-episode schizophrenia patients. His current research interests include neuroimaging in schizophrenia and the genetic dissection of complex traits in specific psychiatric disorders. He has published over 450 research papers and book chapters. He is/was on the editorial boards of Schizophrenia Research, Schizophrenia Bulletin, Early Interventions in Psychiatry and European Neuropsychopharmacology. He is Treasurer of the Schizophrenia International Research Society. He is a member of the Neuroscience and Mental Health Board of the Medical Research Council of the UK and of the scientific advisory group for CNS of the European Medicines Agency. In 2009 he was elected as a member of the Royal Netherlands Academy of Arts and Sciences.
Secretary- Professor Dame Til Wykes, Ph.D.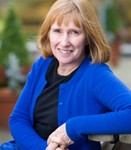 Til Wykes is Professor of Clinical Psychology and Rehabilitation and vice Dean for Research at the Institute of Psychiatry, King's College London. Her active research programme develops and evaluates treatments and services for people with psychosis. She actively collaborates with consumers in the Service User Research Enterprise (SURE) (founder and co-director) and leads the Patient and Carer Participation theme of the UK's only Biomedical Research Centre in Mental Health. She is the director of the NIHR Mental Health Research Network which is the National Health Infrastructure to support all UK mental health research. She has also been the chair of the SIRS Ethics Committee and an editor of both Schizophrenia Research and Schizophrenia Bulletin. All her roles require an understanding of financial management and probity.
Treasurer- Shitij Kapur, M.D., Ph.D.

Professor. Shitij Kapur, FRCPC, PhD, FMedSci is the Executive Dean of the Institute of Psychiatry, Psychology and Neuroscience Assistant Principal (Academic Performance) for King's College London, UK.
Dr. Kapur graduated from the All India Institute of Medical Sciences, did his psychiatric training at the University of Pittsburgh and subsequently completed a PhD and Fellowship at the University of Toronto. His main research interest is in understanding Schizophrenia and its treatment. He has used brain imaging, animals models and clinical studies which have led to a better understanding of antipsychotic action, its relationship to brain dopamine receptor blockade, the role of appropriate dosing of these drugs and has led to the development of the 'salience' framework of psychosis and the 'early onset' hypothesis if antipsychotic action. He is now working on how 'biomarkers' might be best incorporated into psychiatric care and drug development.
Dr. Kapur has published 300 peer-reviewed papers, his work has received over 24,000 citations as he has made numerous presentations worldwide. He serves in advisory capacity to public charities and pharmaceutical companies and has received national and international awards including the AE Bennett Award of the Society for Biological Psychiatry, Paul Janssen Award of the CINP. He is a Distinguished Fellow of the American Psychiatric Association and the Fellow of the Academy of Medical Sciences, UK, and Fellow of King's College London, UK. He led NEWMEDS, an EU-wide Innovative Medicines Initiative and serves on the Board of Directors of the South London and Maudsley NHS Foundation Trust, UK's premier mental health Trust.
When away from his work Dr. Kapur tries to squeeze in a game of squash or perfect his recipe for a lamb biryani.