Margaret Trudeau, Celebrated Canadian and Mental Health Advocate
Choosing a Vibrant Future
Click here to view their bio.
Margaret Trudeau is a Canadian icon, celebrated both for her role in the public eye and as a respected mental-health issues advocate. From becoming a prime minister's wife at a young age, to the loss of both her son and her former husband, to living with bipolar disorder, Trudeau tirelessly shares her personal stories to remind others of the importance of nurturing the body, mind, and spirit.
 A bestselling author, Trudeau is the author of four books, including her Changing My Mind, which charts her life's ups and downs, and her latest title, The Time of Your Life, which offers women an inspirational and practical approach to creating a healthy, happy, secure, and satisfying future.
 Trudeau recently took her story to the stage, co-writing and starring in her own one-woman-show, A Woman of a Certain Age. Part exploration of mental illness and part tell-all, Trudeau shares her compelling story as one of the world's most fascinating figures, chronicling her courageous public and private journeys. The show premiered on the renowned Second City stage in Chicago, and has since traveled to Montreal and Toronto as part of the Just for Laughs festival. It also made its New York off-Broadway debut with Audible Inc., the audio content division of Amazon, at the Minetta Lane Theatre. The live recording of this performance will be available via audible.ca in 2020.
 Trudeau sits on the Executive Advisory Board of the UBC Mental Health Institute as a community advocate, and is an active WE Charity ambassador who has presented to crowds of 20,000+ people at WE Day events across the world. She is also the former honorary president of WaterAid, a charitable Canadian non-governmental agency that helps communities in developing countries build sustainable water-supply and sanitation services.
Trudeau is the proud mother to Prime Minister Justin Trudeau.
Elisabeth Binder
The Role of Genetics in Clinical Practice for Treatment of Schizophrenia
Click here to view their bio.
Elisabeth Binder has studied Medicine at the University of Vienna, Austria and Neuroscience at Emory University in Atlanta, GA, USA. Following a postdoctoral training at the Max-Planck Institute of Psychiatry in Munich, Germany, she returned to Emory University as an Assistant Professor in the Departments of Psychiatry and Behavioral Sciences and Human Genetics. In 2007, she was appointed as research group leader at the Max-Planck Institute of Psychiatry within the Minerva Program of the Max-Planck Society.
Since August 2013, Elisabeth Binder is the director of the Department of Translational Research in Psychiatry at the Max-Planck Institute of Psychiatry. She also holds an appointment as Full Professor in the Dept. of Psychiatry and Behavioral Sciences at Emory University School of Medicine. Her main research interests are the identification of molecular moderators of the response to environmental factors, with a focus on early trauma and gene x environment interactions. She studies how such factors influence trajectories to psychiatric disease or well-being to ultimately use this information for novel prevention and treatment strategies.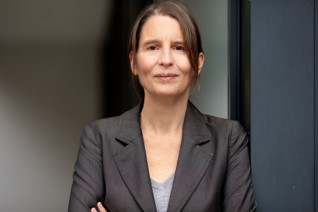 Tania Lincoln
How to Translate Scientific Findings on Emotional and Cognitive Information Processing to Psychological Interventions for People with Psychotic Disorders
Click here to view their bio.
Tania Lincoln studied Psychology in Marburg, Germany. She completed her PhD in 2003 and her training as a clinical psychologist in 2004. From 2003 to 2005 she worked as a clinician and researcher in a forensic mental health setting where she became interested in developing psychological therapy for psychosis. In her post-doc time from 2005 to 2011 at the Philipps Universität Marburg she was the principal investigator in a randomized controlled trial on CBT for psychosis. Since 2011 she is full professor of Clinical Psychology and Psychotherapy at Universität Hamburg where she is also director of the University outpatient therapy department and post graduate clinical training. Her research focuses on understanding the psychological mechanisms of how psychotic symptoms arise and translating this knowledge into clinical interventions for psychosis. One of her main interests in recent years has been on the affective pathway to psychosis and on interventions that target emotion regulation.
Kwame McKenzie
The Identification of Cross-Cultural Causes of Mental Illness and How to Address this in Mental Health Care with Focus on Psychosis
Click here to view their bio.
Dr. Kwame McKenzie is CEO of the Wellesley Institute. He is an international expert on the social causes of illness, suicide and the development of effective, equitable health systems. He is a Professor of Psychiatry at University of Toronto and Director of Health Equity at the Centre of Addiction and Mental Health.
He sits on the National Advisory Council on Poverty.
He is a policy advisor, clinician and academic with over 200 papers and 5 books. He works across a broad spectrum to improve population health and health services.
He sits on the Board of United Way, Ontario Hospitals Association and Community Food Centres Canada.
A Southampton University Medical School graduate, Dr. McKenzie trained as a specialist at the Maudsley Hospital, Institute of Psychiatry, Kings College London and Harvard University. His early clinical and academic work focused on developing community informed innovative strategies to increase access and quality of services. This led to advisory roles to the UK Government and election to the Executive of the Royal College of Psychiatrists UK. His more recent work has investigated the social determinants of health and how they can be used to decrease illness and improve wellbeing.
In addition to his academic, policy and clinical work, Dr. McKenzie is a past BBC Radio presenter and columnist for the Guardian, Times-online and most recently the Toronto Star.
Dr. McKenzie holds an African Canadian Achievement Award for Science, Harry Jerome Trailblazer Award, the Dominican of Distinction Award, is a former Harkness Fellow is Health Policy and a Fellow of the Royal College of Psychiatrists, (UK).
Michael Milham
The Reliability and Reproducibility of Scientific Findings as New Guidelines are based on These Findings
Click here to view their bio.
Michael P. Milham, MD, PhD, is an internationally recognized neuroscience researcher, the Vice President of Research, and the founding director of the Center for the Developing Brain at the Child Mind Institute. He is also a practicing child and adolescent psychiatrist. 
Dr. Milham's research interests include investigating how functional and structural connectivity in the brain may underlie differing forms of mental illness and seeking to chart the course of brain development in healthy and affected children. 
In order to accomplish these goals, Dr. Milham has worked to advance a Big Data research agenda in the neuroimaging community, which focuses on open data sharing as a means of achieving the large-scale samples needed to capture the broader range of presentations in psychiatry. He co-founded the 1000 Functional Connectomes Project and founded its International Neuroimaging Data-Sharing Initiative (INDI). These efforts have helped to bring major consortia to the community, including the ADHD 200, Autism Brain Imaging Data Exchange (ABIDE), and Consortium for Reliability and Reproducibility (CoRR). 
Dr. Milham is also the founder and director of the Nathan Kline Institute Rockland Sample initiative, which has worked to map brain development, maturation, and aging (ages 6 to 85 years old) in 1000 individuals from the Rockland Community, openly sharing all data generated with other scientists. 
Most recently, he has founded the Child Mind Institute Healthy Brain Network – an initiative aiming to create a large-scale (10,000 participants) resource for the scientific community to study child and adolescent mental health. 
Dr. Milham is one of our nation's most prolific neuroimaging researchers, with over 150 articles published since 2005 and recognition as one of Thomson Reuters/Clarivate Highly Cited Researchers (top 1 percent for Neuroscience and Behavior) every year since 2014. He was also the recipient of the Organization of Human Brain Mapping's highly prestigious Wiley Young Investigator Award in 2014. 
He has published in the most scientifically respected journals, including the American Journal of Psychiatry, Journal of Neuroscience, Biological Psychiatry, Proceedings of the National Academy of Science, and JAMA-Psychiatry. He has also received honors and funding support from the National Institute of Mental Health (NIMH). 
Dr. Milham continues to treat a range of child, adolescent, and adult patients for mental illness, both with medications and psychotherapy. 
Tonya White
The Relevance of Normal Brain Development in Children and Adolescence for Schizophrenia in Adulthood and its Relationship to Psychotic Experiences
Click here to view their bio.
Tonya White, MD, PhD is an associate professor in the Department of Child and Adolescent Psychiatry at Erasmus University Medical Centre in Rotterdam. She received Bachelors (Magna Cum Laude from the University of Utah) and Masters (University of Illinois) degrees in Electrical Engineering prior to completing medical school at the University of Illinois and later a Ph.D. from Erasmus University in Rotterdam, the Netherlands. Her residency involved a combined pediatrics, psychiatry, and child and adolescent psychiatry program (Triple Board Program) at the University of Utah, after which she completed a research fellowship in neuroimaging under the mentorship of Nancy C. Andreasen. Following a junior faculty position at the University of Minnesota, she joined the faculty at Erasmus University Medical Center in 2009 to set up and direct the neuroimaging program in the Generation R study, which has become the largest neuroimaging birth cohort in the world. Her primary focus is in pediatric population neuroimaging. Her primary research goals are to apply neuroimaging techniques to obtaining a better understanding of genetic and environmental factors associated with typical and atypical brain development in hopes that this will translate into either preventing or decreasing the morbidity of severe psychiatric disorders.
Sergiu Pasca
How Basic Science into Dynamical Processes in Neural Cells Derived from Patients with Schizophrenia May Improve Mental Health Care
Click here to view their bio.
Dr Sergiu Pasca is an Associate Professor in the Department of Psychiatry and Behavioral Sciences at Stanford University and the holder of the Bonnie Uytengsu and Family Directorship of Stanford Brain Organogenesis. He is also a CZI Ben Barres Investigator and a NYSCF Robertson Investigator.
Dr Pasca is interested in understanding the rules governing brain assembly and the mechanisms of disease. Trained as a physician, Dr Pasca developed some of the initial in-a-dish models of disease by deriving neurons from skin cells taken from patients with genetic neurodevelopmental disorders. These patient-derived neurons helped uncover the cellular effects of specific mutations and demonstrated the promise of this novel platform.
Dr Pasca's laboratory at Stanford developed and applied novel approaches and tools to recapitulate, probe and manipulate human brain development and assembly. He has introduced the use of instructive signals for reproducibly deriving self-organizing 3D cellular structures named brain region-specific spheroids or organoids. Dr Pasca also pioneered a modular system to integrate 3D brain region-specific organoids and study migration and neural circuit formation in functional preparations known as assembloids. His laboratory has applied these models to gain novel insights into human physiology, evolution and disease mechanisms, and supported researchers around the world in learning and implementing these techniques.  
Dr Pasca is a well-regarded teacher at Stanford and he was named a Visionary in Medicine and Science by the New York Times. He is the recipient of the Vilcek Award for Creative Biomedical Promise (shared with Feng Zhang and Polina Anikeva), the A.E. Bennett Award in Biological Psychiatry, the MQ Fellow Award for Transforming Mental Health, the National Institute of Mental Health Director's BRAINS Award, the Folch-Pi Neurochemistry Award, the Günter Blobel Early Career Award for Cell Biology, the C.J. Herrick Award in Neuroanatomy and the Daniel E. Efron Award for Neuropsychopharmacology.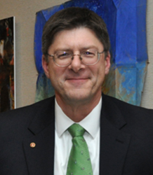 Robert K. Heinssen
National Institute of Mental Health Division of Services and Intervention Research and the Early Psychosis Intervention Network (EPINET)
Click here to view their bio.
Dr. Robert Heinssen is Director of the Division of Services and Intervention Research at the National Institute of Mental Health (NIMH). He is recognized internationally as a leader in science-to-practice initiatives in serious mental illness, including translational research in psychosis risk states, effectiveness and implementation trials in first episode psychosis, and suicide prevention in military and civilian settings. His research and public policy contributions have facilitated rapid and substantial growth of science-based early intervention services across the United States. He is principal architect of the nation's first learning health care system for persons with serious mental illness, the Early Psychosis Intervention Network (EPINET).
Dr. Heinssen has received many national and international awards for his visionary leadership in creating, implementing, and sustaining science-guided, person-centered treatment programs for serious mental illness. These include the Angelo Cocchi Award from the International Early Psychosis Association; the Andrew C. Leon Distinguished Career Award from the International Society for Central Nervous System Clinical Trials and Methodology; the Hubert Humphrey Award for Service to America from the U.S. Department of Health and Human Services; the Distinguished Service Award from the National Alliance on Mental Illness; the Valliant Researcher Award from the Schizophrenia and Related Disorders Alliance of America; and the Special Presidential Commendation from the American Psychiatric Association. Dr. Heinssen serves as NIMH liaison to the International Initiative for Mental Health Leadership, the Substance Abuse and Mental Health Services Administration, the Patient-Centered Outcomes Research Institute, and the Department of Veterans Affairs Center for Compassionate Innovation Advisory Council. 
Dr. Heinssen is a board certified, licensed, and practicing clinical psychologist. He is listed among researchers distinguished for exceptional research performance, with multiple papers that rank in the top 1% by citations in Web of Science.
Lisa Dixon
Early Psychosis Intervention Network (EPINET) and Evidence-Based Care Across New York State
Click here to view their bio.
Lisa Dixon, M.D., M.P.H. is the Edna L Edison Professor of Psychiatry at the Columbia University Vagelos College of Physicians and Surgeons and NewYork-Presbyterian Hospital. She directs the Division of Behavioral Health Services and Policy Research within the Department of Psychiatry. Dr. Dixon is an internationally recognized health services researcher with over 25 years of continuous funding from the National Institute of Mental Health and the VA. She oversees activities for the New York State Office of Mental Health in implementing evidenced based practices for persons diagnosed with serious mental illness. Dr. Dixon's grants have focused on improving the quality of care for individuals with serious mental disorders. Dr. Dixon's work has joined individuals engaged in self-help, outpatient psychiatric care, as well as clinicians and policy makers in collaborative research endeavors. Dr. Dixon assumed the role of editor in chief of the journal, Psychiatric Services in January, 2017. She has published more than 250 articles in peer-reviewed journals and has received numerous awards including the 2009 American Psychiatric Association Health Services Senior Scholar Award and the Wayne Fenton Award for Exceptional Clinical Care. The National Alliance on Mental Illness has national recognized her with its annual Scientific Research Award. In 2016, the Mental Health Section of the American Public Health Association recognized her work with the Carl A. Taube Award. She has also served on two working committees of projects sponsored by the National Academy of Sciences, Engineering and Medicine.